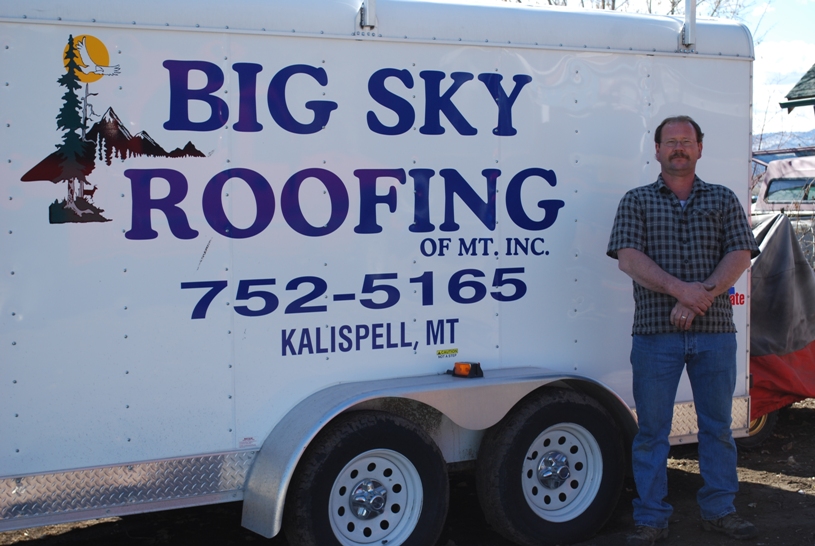 Rocky came to Montana from Washington in early 1980 and learned to roof from the local roofing companies. He continued to work for them until September 1985 when Rocky and his wife, Liz started their own roofing company, Big Sky Roofing.
Rocky handled the roofs; Liz handled the books.
This practice continues to this present day. In January 1996, Rocky and Liz decided to incorporate the company thus Big Sky Roofing of MT Inc. was born.
Their son, Jeff has worked with the company learning the roofing business in between marriage, family and going back to college. Rocky and Liz have three daughters and daughter-in-law and now two son-in-laws that have joined the family and have been blessed with three beautiful granddaughters.